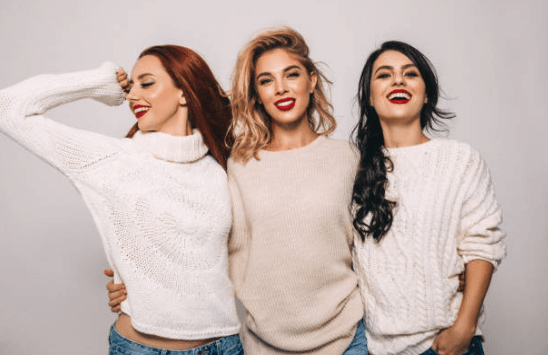 How To Dress Up A Sweater – City Tips
Sweaters- we all have a few. Maybe you prefer to wear one when it's cold or just enjoy the warmth and cosy feeling that it brings. Some of the most stylish fashion influencers rock sweaters on a daily basis. Reason being, regardless of what you wear, sweaters can always complement your look.
How To Dress Up A Sweater – Creativity
There are no limits when it comes to how to dress up a sweater. For instance, you can match it with a pencil skirt or khaki pants. Whether you are going to the office or for dinner with your friends, this elegant combo is perfect for almost all occasions. Match this up with a nice pair of strappy heels and you are good to go.
While deciding what should go with your sweater, always try to see yourself from other people's perspectives. What mood or energy do you intend to give out? It could be that of a fun and approachable person or that of a humble individual. When making your choice, some of the aspects you can consider are the designs and colours.
Accessories To Go With Your Sweater
Sometimes the success of an outfit is in the fine details. Depending on your intended outcome, adding things such as hats or even scarfs could help complement your outfit. Sometimes adding a statement necklace is a foolproof way to bring that extra touch to your ensemble while still elevating your attire. You could also take it up a notch and throw in some elegant earrings!
It's All About The Combinations
While dressing a sweater, what type of pants, shoes and even jewellery yo choose to wear is vital to the success of your overall appearance. Even the bag you carry could help add a touch of elegance to your look. Choosing the right pants and even shoes can be hard but always remember to have a picture of what you want to feel and look like with your outfit.
//♡ Charlotte